Photogrammetry
MEIXNER has been offering photogrammetric maps since the 1950s as on of the pioneers in Photogrammetry. The achievements and expertise throughout all the years of analogue, analytic and now the digital Photogrammetry are a quality mark of our products offered. Orthophotoproduction, Orthomosaiking and True-Orthophotos are part of our production line.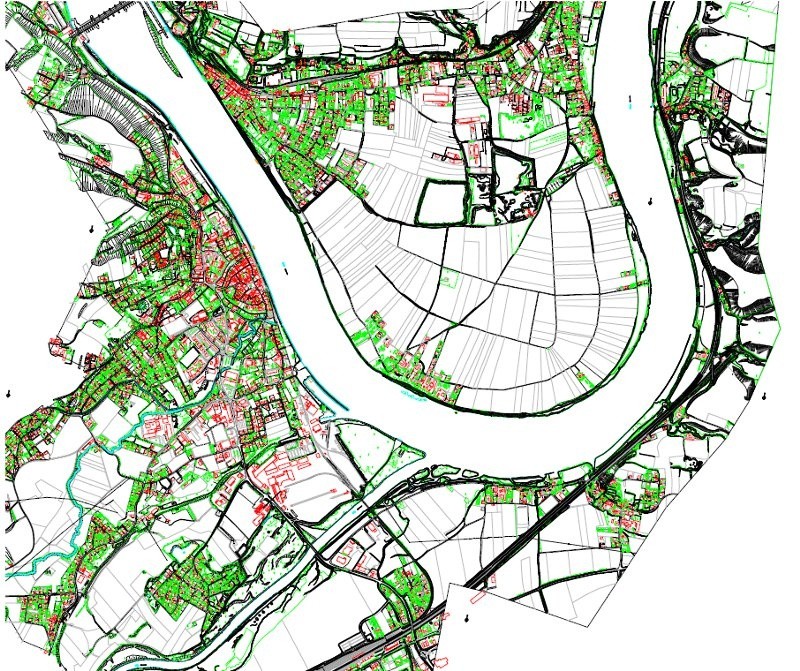 Photogrammetry
Digital Aerial Photography
Laserscanning
Orthophotos
Terrestrial Photogrammetry
Aerotriangulataion
Mosaiking,
Digital Elevation Models
Digital Surface Models
Digital Photogrammetric Mapping
GIS Presentations
3D as built documentation (e.g. industry complex, city model)
Waste deposit documentation
Forestry documentation and planning
Street and railway documentation
Urban roof documentation
The 3D-modelling of topography and City scenes accomplish one of the main tasks the production of line maps with contours and 3D-data models.
The production line is based on the well known software packages of Inpho/Trimble, DAT/EM Summit Evolution and SCOP++ of the University of Vienna.
The in-time-production and delivery of our photogrammetric works relies on a number of photogrammetric workstations, the database and server system in-house. Topographic mapping and land-use maps, surfaces models and terrain models, volume calculation, maps and data for waste deposit monitoring, noise imission maps as well as segmentation for automatic feature extraction are some of the end products of our photogrammetric division.
LIDAR Laserscanning became quite important during the last years and lead us to several projects in the field of flood-protection, forestry and country-wide elevation models for many purposes such as cut-and-fill calculations, road and pipeline design and city modeling.
The reconstruction and documentation of cultural heritage such as churches, castles, ancient buildings and other artifacts is a tool which deserves more attention due to its high accuracy marks and image processing and computer vision applications and possibilities. The automatic reconstruction of historical buildings inside and outside is performed by just using a large amount of highly redundant images. This new technique has already proven its capacities and will be improved by further research and development activities in cooperation with universities and other institutions.